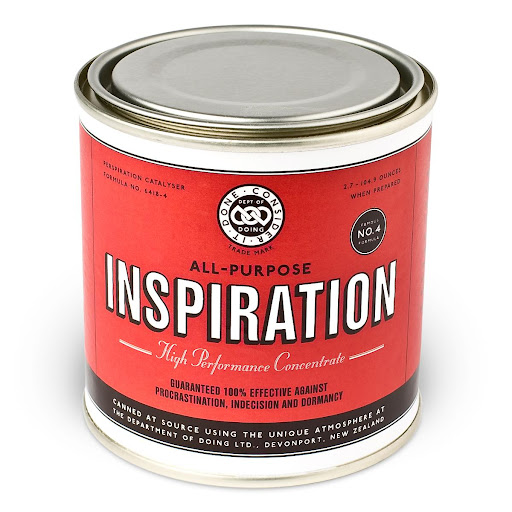 (via impress on me)

I wish it really did come in a can that I can eat/drink from like this.
I've been working on a whole bunch of little projects between day job, hand pecked designs, volunteering with women shelters and now adding derby merch to list of creative stuff I have to do, below are a lil bit of what's floating in my head.
+ almost wrapping up another wedding stationery
project
+ holiday cards to be at
Olive Grace Studios
+ a 50th birthday electronic invitation
+ t-shirt ideas for
derby
+ derby related holiday cards
+ Holloween stuff for the kids at the shelter
It's a very exciting time in my life being constantly inspired and actually creating. Nevermind the flu that knocked me out for a week.
Of course surprise packages always help make me giddy. Thanks to
Paper Bullet
's Lisa Romero and
All Things Paper
's Ann Martin, I now have a whole bunch of
stickers
for my derby helmet and gorgeous
quilling flowers
that I plan on turning into hair doodads to balance all the butch-ness I've been rolling into lately... =)