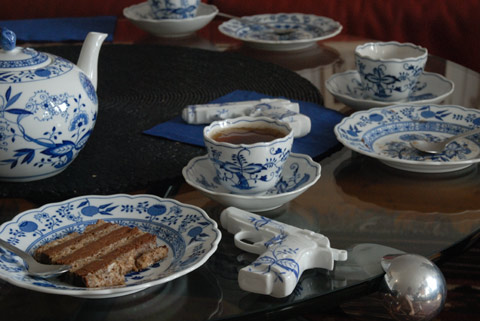 Put aside any thoughts about firearms being good or bad.
These are pretty rad no? The juxtaposition of something so macho and girly pretty much sums up my life. What, you didn't think I sit around and polish the house Royal Doultons just like
Hyacynth
? I do, totally do.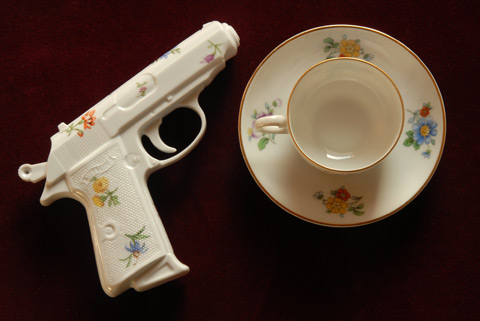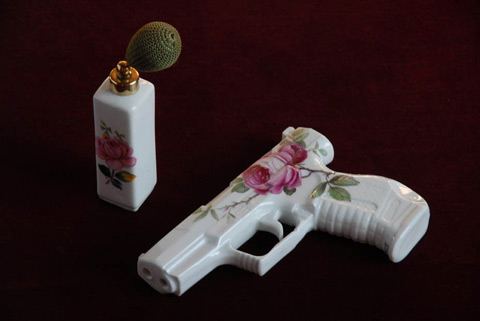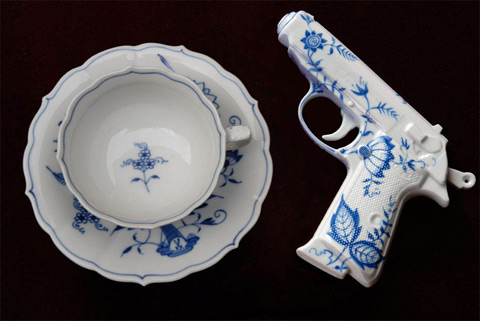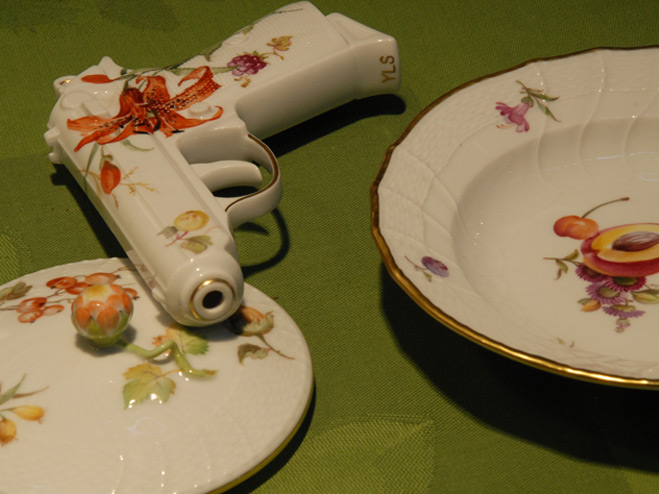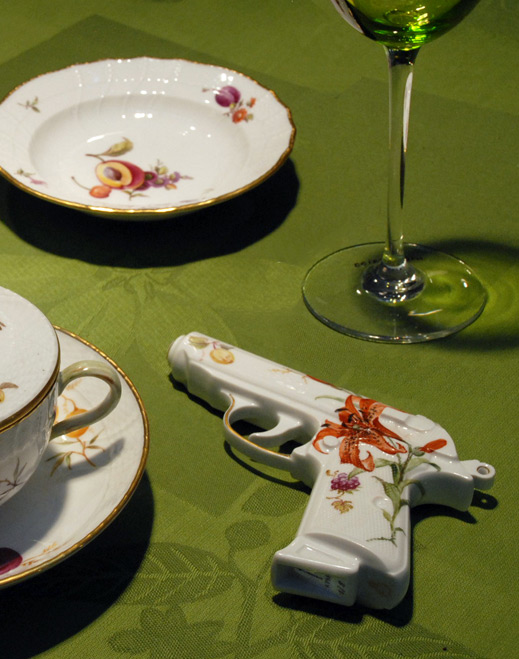 Porcelain Pistols by
Yvonne Lee Schultz.
(images via

Yvonne Lee Schultz)